1B1 was founded in 2008 (under the name EnB1). A concurrence of circumstances made it possible to establish a free ensemble of the highest caliber in Stavanger. The city was named European Capital of Culture that year and the ensemble was given the opportunity to present itself in various contexts. Already on the opening day, during the official opening at the Stavanger Concert Hall, the ensemble made its mark with a work commissioned by Gisle Kverndokk, and later in a concert in St. Petri Church under the aegis of ICMF (Stavanger International Chamber Music Festival).
Later that year 1B1 launched its first festival – "EnB1 invites" – which was focused on Austrian music and musicians. Musicians Benjamin Schmid and Clemens Hagen were introduced to the public in conjunction with 1B1 and a number of brilliant Norwegian musicians including Christian Ihle Hadland, Lars Anders Tomter, Stian Carstensen, to name just a few, performing Austrian music for a week on several stages.

In 2009 1B1 took the initiative to establish CIRF (Composer In Residence Festival) in Stavanger, inviting Arvo Pärt tospend a week in town to work with the ensemble. The festival was a great success. Although the composer was sick and had to cancel his visit, the concerts in cooperation with the Latvian National Choir, Tonu Kaljuste, The Hilliard Ensemble and Alexei Ljubimov were a major artistic success.

In 2010, Steve Reich visited the festival and ensemble, and received similar enthusiasm from the public and musician colleagues.

In the autumn of 2011, Martin Matalon was Composer in Residence, and later that fall, 1B1 collaborated with Erlend Skomsvoll, with a new focus on the music of Edvard Grieg in the form of free improvisation for full orchestra in concert with Skomsvoll, based on Grieg compositions.

In January 2012,1B1 recorded a CD for the label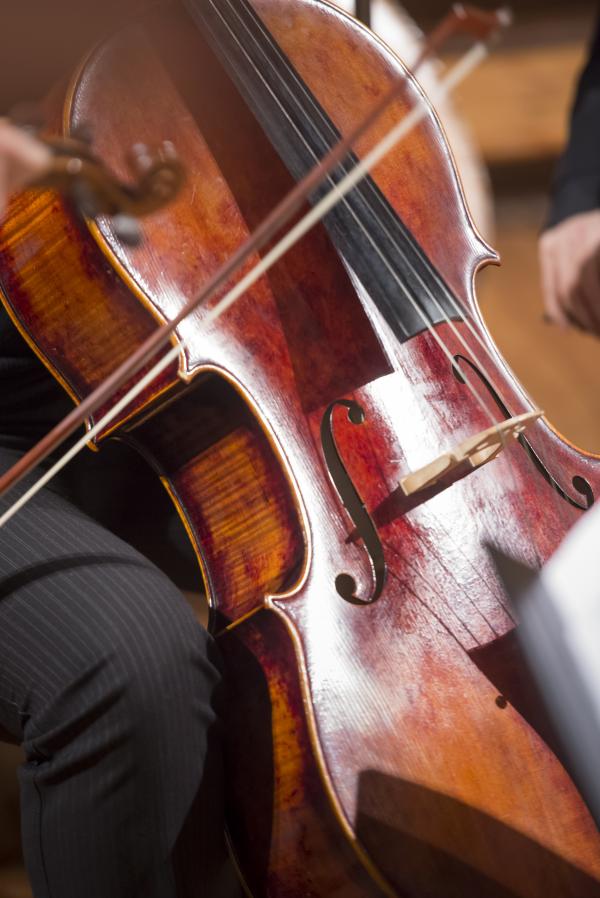 Simax with Martin Kuuskmann and Lars Anders Tomter, featuring music by Bach and Telemann. Two of the concertos had not been recorded in this form before.

In parallel with these ambitious productions, the group aims to generate development opportunities for all levels of music in the South-West region of Norway. In this context, young musicians from Stavanger's Saturday school and high schools are invited to participate in various productions. One of the highlights from among these was a co-production with the University of Agder in September 2011at the Stavanger Concert Hall, where the music of Benjamin Britten was performed in the same program in which the Stavanger Symphony Orchestra played music by Steve Reich.
The participation during Thanksgiving Week in collaboration with the Skeisvang Choir and Jostein Myklebust is another example of successful collaborations with educational institutions.

In 2013, 1B1's activities included collaborative projects with the Skeisvang School Choir (Händel's "Messias"), and concerts in Stavanger, Bergen and Kristiansand. In June, 1B1 performed four concerts for children and youth at The Big Bang festival, and in September the ensemble participated in the Stavanger Organ Festival.

Other projects in 2013 were a project week in Bergen with "Jordi Mora", a kickoff-event for the collaboration between 1B1 and the University of Agder in Kristiansand, and the Culture School's Christmas concert at the Stavanger Concert Hall.

1B1 also arranged masterclasses with Lars Anders Tomter and Thorleif Thedeen in 2013, and Jan Bjøranger was awarded the "Læringsmiljøprisen" (an educational award) by the University of Stavanger.
In 2014, 1B1 continued and expanded its activities even further. Today, 1B1 offers a variety of high quality artistic projects, ranging from innovative interpretations of classical masterpieces to multi-genre performances, and programs for children. In addition to their performances and recordings, an important pillar of 1B1 continues to be the ensemble's activities within education and talent development. 1B1 has become a unique driving force in the education of young string musicians in the southwestern region of Norway; Stavanger, Bergen and Kristiansand. The visionary thinking behind 1B1's concept has resulted in international recognition and a Norwegian Grammy for the «Holberg Variations»recording, but this is just the beginning of a new and fresh way of presenting classical music.
In 2015, 1B1 stands apart from every other orchestra in Norway. One week it gives a life-changing performance of Händel's Messiah with high school students who have never heard a live orchestra before, let along sung with one; the next it performs in the Bronx or at the Original Music Workshop (OMW) in Williamsburg, and collaborates with some of the most prominent composers, singers and contemporary musicians in New York. 1B1 recordings are released by the high quality labels Simax and Bis.
All the while, a spirit of energy, discovery, respect and collaboration runs through 1B1's activities.